Welcome to
Resorts North


Opening May 28th 2022 at 10 am - 8 pm!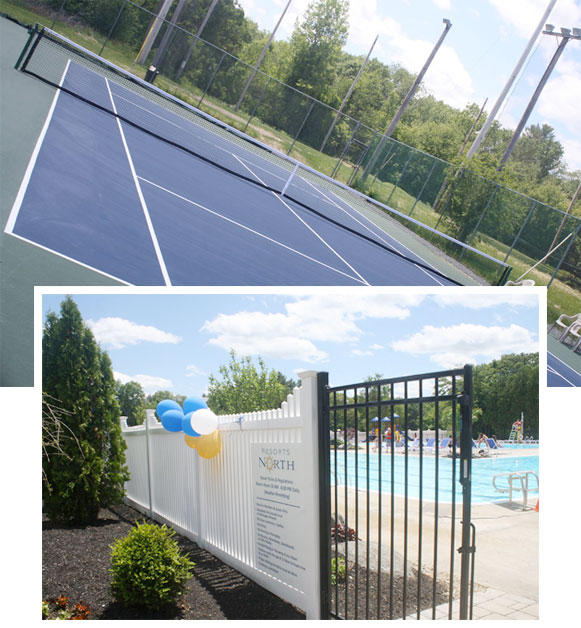 Resorts North
is a private exclusive resort, swimming and tennis club located at the former Thomson Country Club on 20 Elm Street (Rt. 62) in North Reading, Massachusetts. The last few years we completed a massive renovation to the entire facility, making it one of the most up to date swimming & tennis facilites on the North Shore.
Resorts North is family oriented and designed for the comfort, safety and convenience of our members and their guests. There are two Olympic style pools and a children's pool for the toddlers. Our facility is professionally managed and our pools are staffed by experienced, certified lifeguards. A newer playground area is available for our younger members. Our four newer stunning tennis courts are said to be some of the best in the area.
Conveniently located within the complex is Teresas's PRIME, an upscale steakhouse and Teresa's Grille Nineteen, a full service family restaurant, both open to the public. Teresa's poolside Grille Nineteen Express will be open daily during the season serving a great selection of foods, non-alcoholic, alcoholic beverages, Richies Slush, fruits, snacks and ice cream at the Resort. This and more, all wrapped in a beautiful, lush, landscaped country club atmosphere, and conveniently located with plenty of parking .
Resorts North is proud to offer competitive membership packages for both singles and entire families.

Seasonal Hours 10 am - 8pm through mid August, then 10 am - 7 pm!